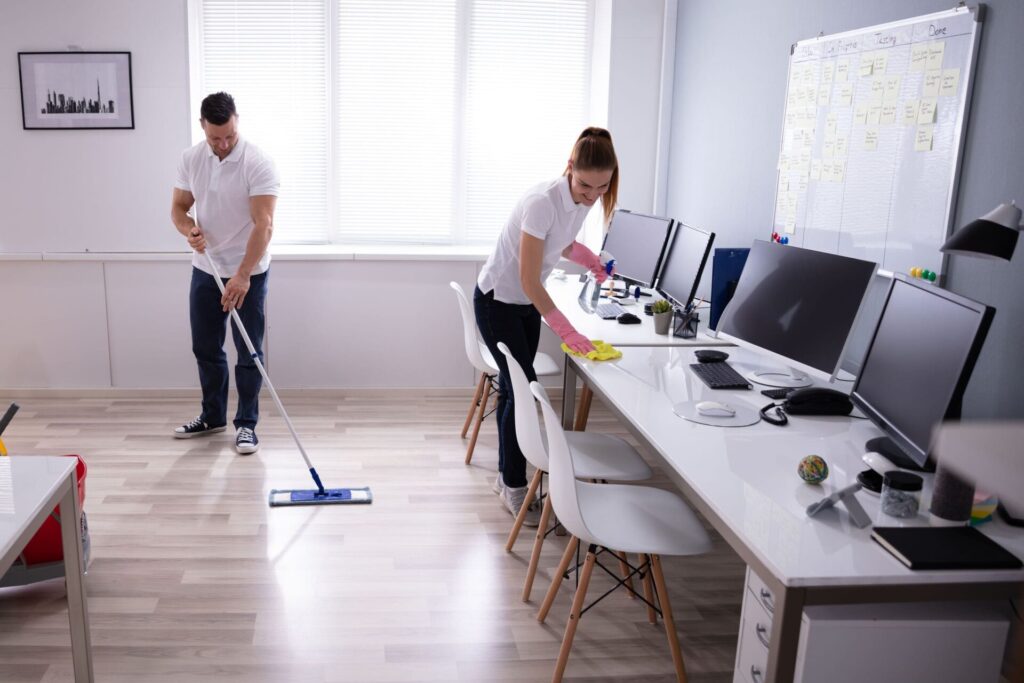 At Quest Services, we offer daily, monthly and bi yearly services on floor care for your convenience. Servicing all of Buffalo, NY for the past 20 years, our qualified and reliable staff has impeccable attention to detail. We offer a variety of floor cleaning services including:
Professional Commercial Floor Cleaners in WNY
Our trusted employees are all hired only after a background check is performed, undergo thorough training and are required to wear our recognizable uniforms for your safety. Most of our cleaning solutions are eco-friendly, however if you require all solutions to be Green Seal Certified, we can provide that to you as well. We perform commercial floor cleaning and maintenance services in Buffalo, NY and everywhere in between.
With our expertise in commercial floor cleaning services, we know what the proper solutions and equipment are for each task. We also know that keeping your floors clean and well-maintained is critical in the appearance and safety of your business or facility. Because of this, our team here at Quest Services can provide these services either daily, weekly or bi-weekly.
Contact Quest Services today for all your commercial floor cleaning services in Western New York, we look forward to working with you!