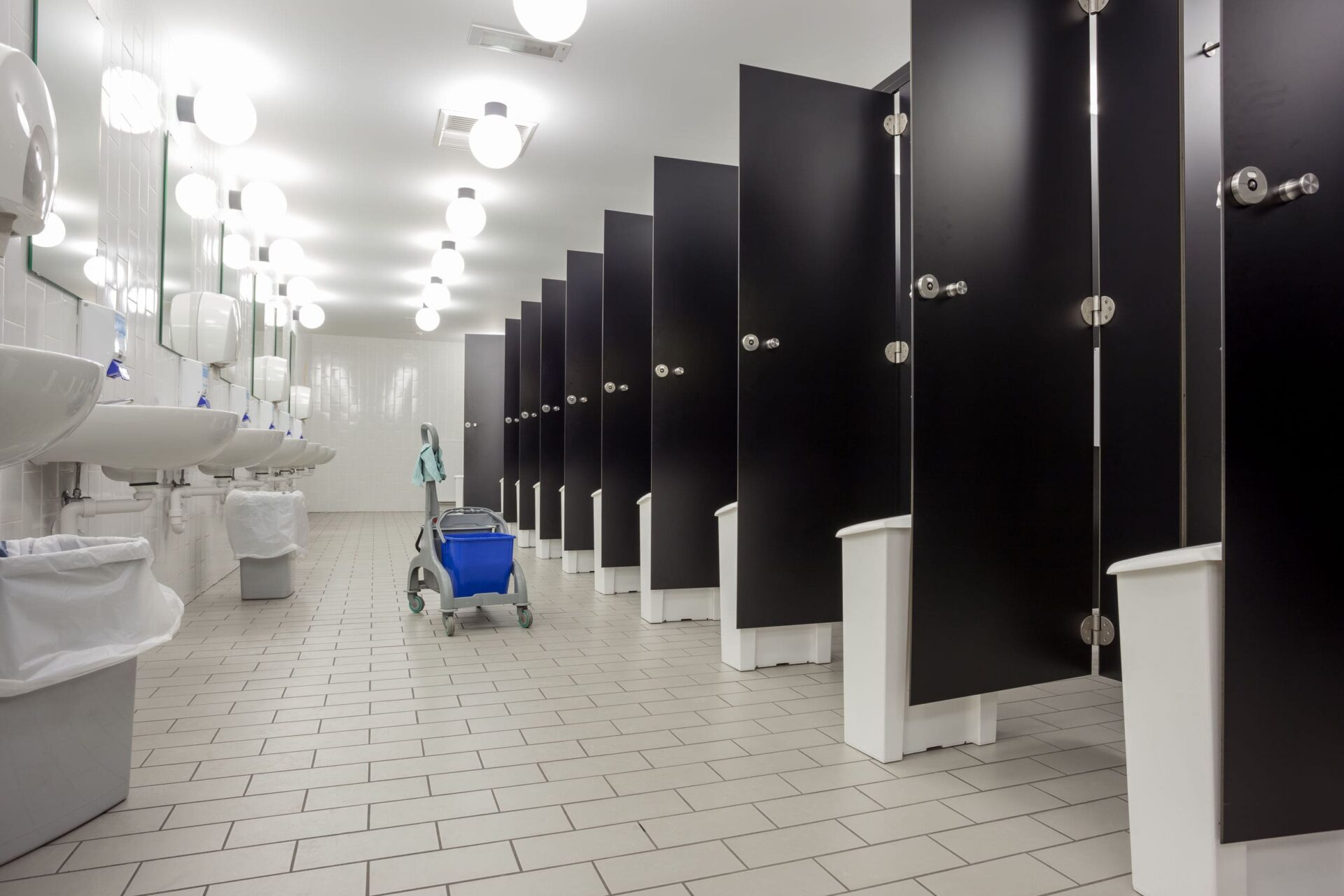 Many clients, customers and visitors who are in your establishment and use the restroom, will judge your business or facility based on the cleanliness and overall condition of your bathroom. If a company or facility cannot keep their restroom clean, where are the other faults in their practices? Routine commercial restroom cleaning services in Buffalo, NY are available daily, weekly or bi-weekly by Quest Services. We have a team of professional and reliable staff ready to get your restroom in the best shape possible and impress your guests.
Commercial Cleaning of Bathrooms in Buildings & Facilities in WNY
At Quest Services, we offer full scale restroom cleaning services in WNY. Tasks included in our routine or project-based cleaning / maintenance services can include, but are not limited to:
Trash & Debris Removal
Restocking of Supplies – soap, paper towels, toilet paper
Cleaning – toilets, urinals, sinks, mirrors, countertops, wall fixtures & walls
Quest Services can provide paper supplies to our clients at a discounted rate if they choose to purchase them through us. For commercial restroom cleaning services in WNY, contact Quest Services today!