Premier Janitorial Services & Commercial Cleaning Based in Buffalo NY
Servicing Businesses Throughout Western New York With Expert Janitors & Cleaners
Discover top-notch commercial office cleaning and janitorial services in Buffalo, NY, provided by Quest Services. With over two decades of experience serving a wide range of industries, we take pride in delivering exceptional service to our satisfied customers throughout Buffalo and its surrounding suburbs as well as Rochester, NY. Our team of 250 professionally trained staff members, equipped with environmentally friendly cleaning techniques, is dedicated to maintaining the highest standards of cleanliness and hygiene. Rest assured, all our cleaners are carefully vetted and contracted with Quest Services, ensuring your peace of mind. Experience affordable, reliable, and efficient janitorial services tailored to your specific needs today.
A Trusted Commercial Cleaning Company in Buffalo, NY
Established in 1998, Quest Services is a woman-owned business and reputable cleaning company that offers a comprehensive range of services to businesses in Buffalo and the Western New York region. With a stellar track record spanning two decades, we have garnered the trust and loyalty of countless clients thanks to our commitment to excellence. Our team of extensively trained professionals ensures exceptional results and maintains the highest levels of cleanliness.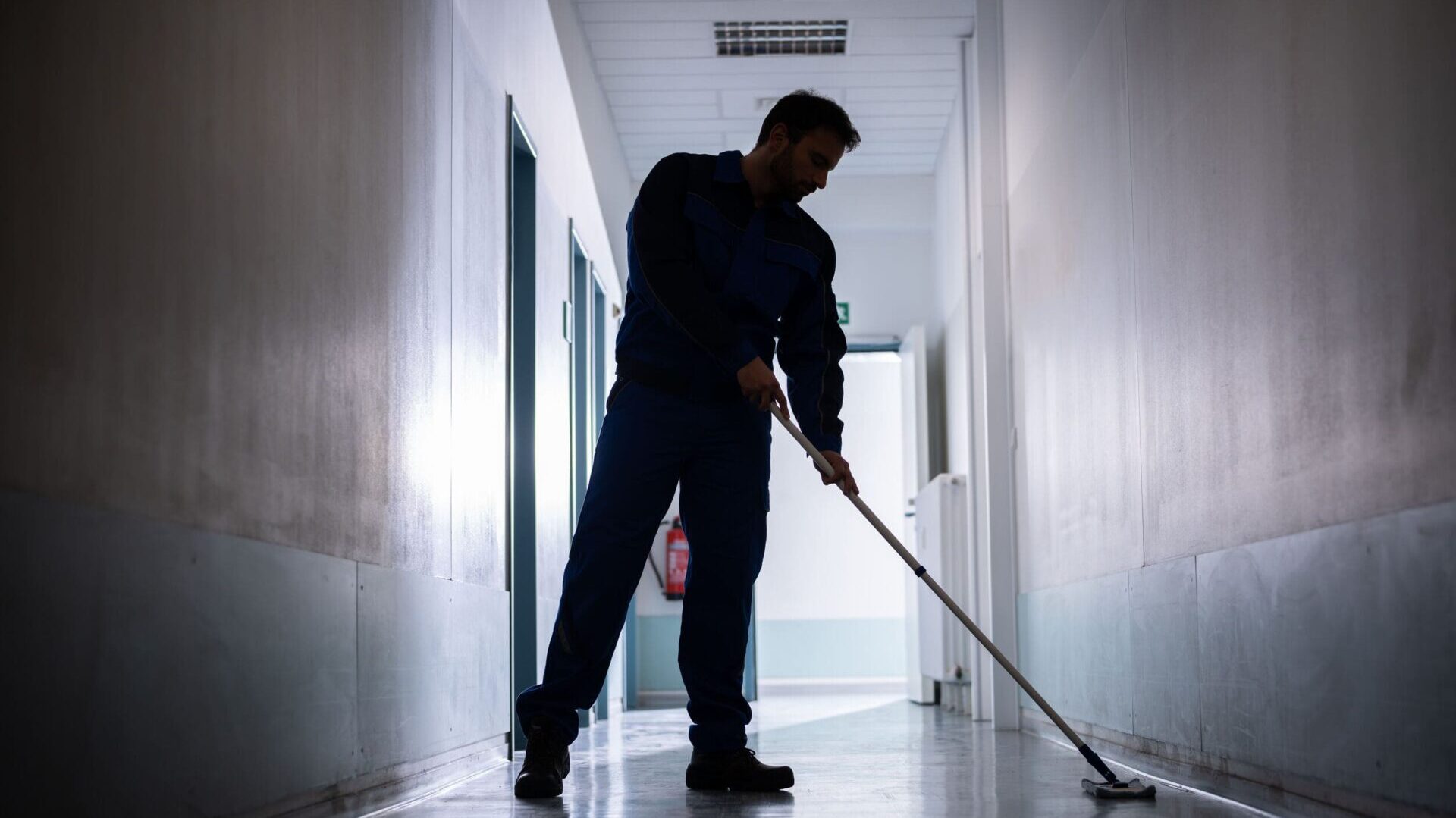 Affordable Custodians & Cleaning Services in WNY
At Quest Services, we understand that every business has unique cleaning requirements. That's why we offer affordable multi-year contracts, allowing you to choose the frequency of routine cleaning services that best suit your needs. Whether you require daily, weekly, or bi-weekly cleaning, our dedicated team will accommodate your schedule and exceed your expectations. We specialize in delivering top-quality janitorial services that promote a clean and comfortable work environment for businesses in Buffalo, NY.
Reliable and Professional Custodians You Can Trust
At Quest Services, reliability and professionalism are at the core of our operations. Our cleaners undergo thorough background checks and are hired directly by Quest Services, ensuring the utmost in safety and security. Additionally, all our cleaners receive comprehensive training to ensure efficient and effective cleaning practices. Equipped with the proper uniforms, our team is easily identifiable and embodies the high standards of professionalism expected from Quest Services.
Choose Quest Services for Exceptional Results
Choose Quest Services as your go-to commercial cleaning partner in Buffalo, NY. With our extensive experience, attention to detail, and dedication to customer satisfaction, we are proud to be the preferred choice of businesses throughout the region. Contact us today to discuss your specific cleaning needs and enjoy the benefits of our tailored janitorial services. Trust Quest Services to deliver impeccable cleanliness no matter the size or requirements of your business.
See What Others Are Saying!
Contact Quest Services today for more information on our services including janitorial services, day porter services or commercial cleaning in Buffalo, NY and the surrounding areas in Western New York.