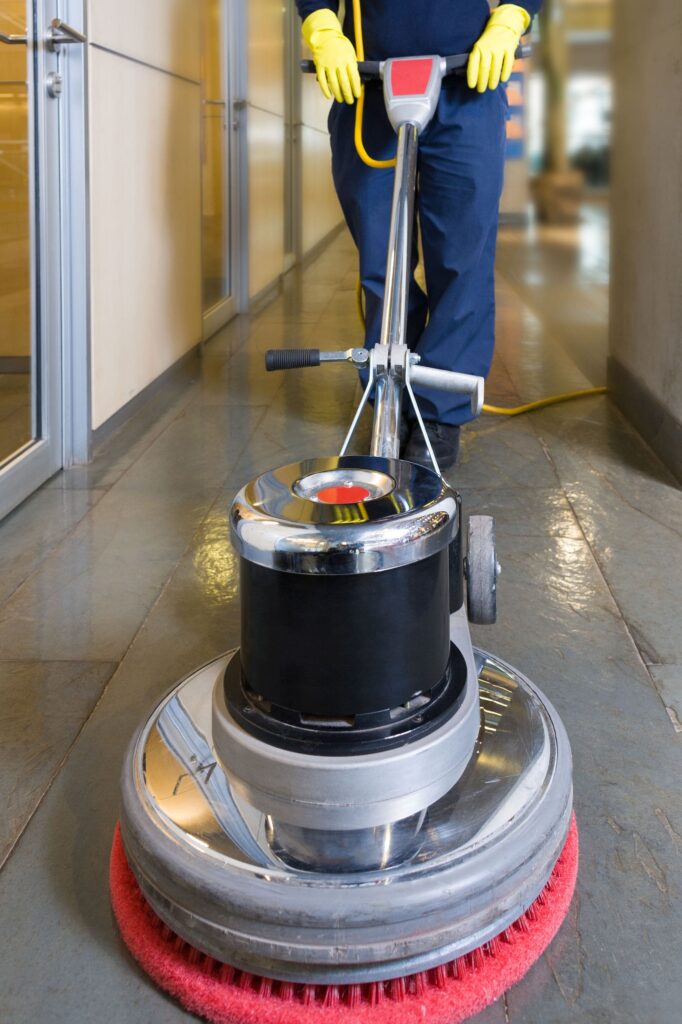 In Western New York, our reliable and qualified team of floor specialists have over 35 years of experience. Since 1998, Quest Services has been a main provider of floor care, maintenance and full restoration services of a variety of hard surfaces across Buffalo, NY. We have a process of stripping, sealing & waxing that is made to clean and protect the flooring in your building or facility, breathing new life into the room we're working on.
Building & Facility Floor Stripping Services in Buffalo, NY
At Quest Services, this process begins with building & facility floor stripping. Floor stripping will remove the current layers of wax previously applied, as well as any dirt, leaving your floors in perfect condition for sealing and waxing.
Commercial Floor Sealing Services in Buffalo, NY
Next, our team of expert floor specialists will seal and buff your floors. Commercial floor sealant extends the lift of your flooring, especially in high traffic areas that typically have the most wear and tear. Sealant adds a coat that protects your flooring from scratches and other damaging marks and is then buffed to leave the surface sparkling.
Small to Large Floor Waxing Services in Buffalo, NY
The last step to this process is adding new coats of wax to your floors. From small to large area flooring, Quest Services provides floor waxing services to make your flooring look brand new. How many layers of wax added is dependent on the type of floor wax used. Commonly, commercial flooring should be waxed every 6 – 12 months. This would be determined based on the condition of your floors, mainly in those high traffic areas.
For commercial floor stripping, sealing & waxing services in Buffalo, NY, contact the professionals here at Quest Services for a free estimate!