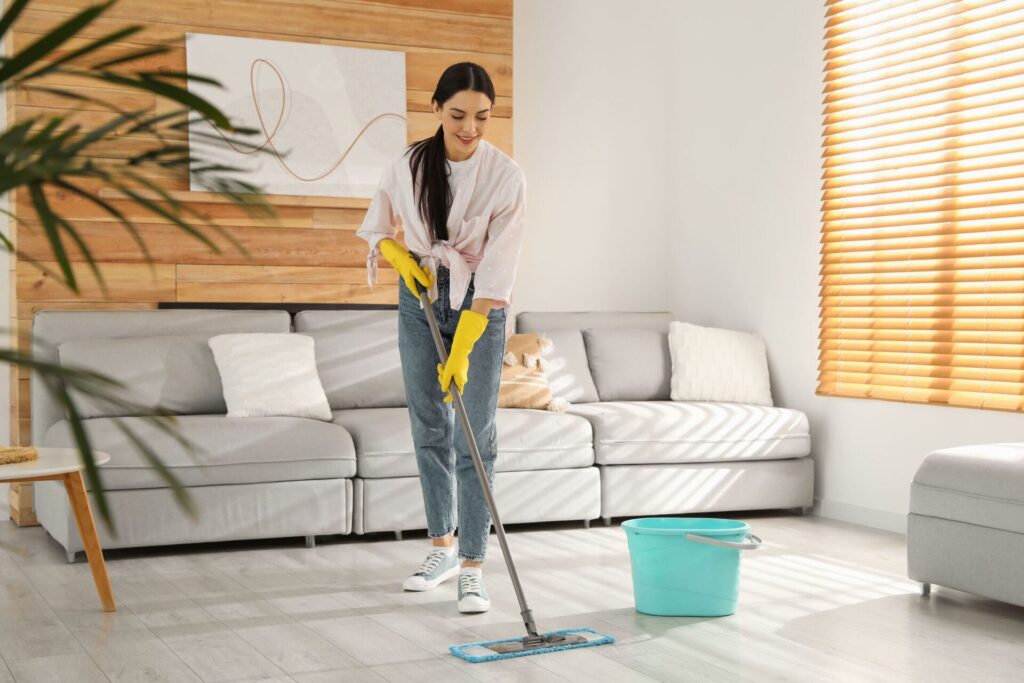 Quest Services has been a leading provider of commercial hardwood floor cleaning, maintenance & restoration services all throughout Buffalo, NY for the past 20 years. Our experienced and reliable staff has the knowledge to use only the proper chemicals and equipment, to prevent new damages to your hardwood flooring.
Hardwood Floor Cleaning & Maintenance for WNY Businesses & Facilities
The process of Quest Service's commercial hardwood floor cleaning & maintenance in WNY for businesses and facilities begins with an evaluation and free estimate of the task at hand. Once we determine the frequency of services required (we offer daily, weekly & bi-weekly), we can begin the job and get your hardwood cleared of debris, hair, soil, contaminants and more. We use quality commercial floor cleaners rather than store bought solutions, preventing discoloration and sealant stripping. At Quest Services we also treat your hardwood to prevent future damages. Aside from commercial hardwood floor cleaning & maintenance, we also offer stripping, sealing & waxing for floors that need to be buffed and need a new coat of wax.
Take the first step to reviving the beautiful hardwood floors in your Buffalo, NY business or facility by calling Quest Services for a free estimate!