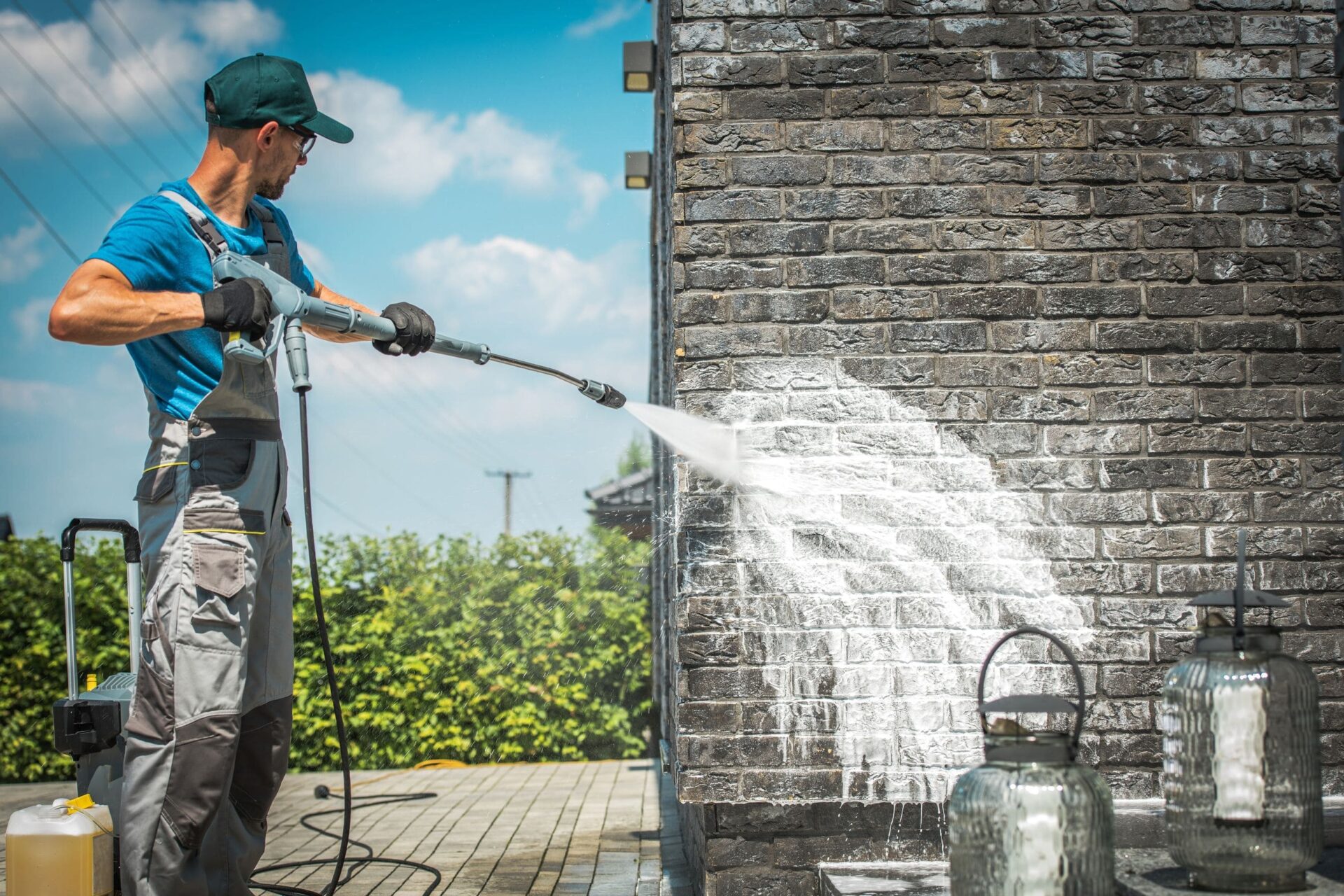 There are many ways to maintain your business property, not only on the inside, but the exterior as well. Caring for your property has several benefits from extending the life of your building, furniture, carpets, flooring, etc. to appealing in a positive light to your current and potential customers. Pressure washing is one way that businesses can care for their building, but also something that should be done by professionals. For the past 20 years, Quest Services has been providing commercial pressure washing services in Buffalo, NY. Our team has the experience needed to perform pressure / power washing without damaging the surfaces we are cleaning. If pressure washing is done by anyone without experience, you run the risk of stripping paint, gauging surfaces and other possible damages by using the wrong settings.
Pressure Washing for Businesses around Western New York
There are a variety of businesses that would benefit from Quest Services' professional pressure washing services. Retail businesses can have the exterior of their building pressure washed to expose the under layers of old brick that has been covered by dirt, grime, pollen or even graffiti. Corporations may choose to have the exterior surfaces pressure washed including sidewalks and parking lots where warehouses sometimes choose to perform routine pressure washing of their interior flooring. Regardless of the reason, our expert team is available to pressure / power wash sidewalks, building exteriors, signage, parking lots, garages and more.
Contact Quest Services today for more information on our routine or project-based commercial pressure washing services available around Buffalo, NY.